3 Things to Check Before Your First Live Stream
As the fall sports season is quickly approaching we wanted to provide a 3 things you need to check before you start your first stream of the school year.
1. The first thing you need to do is check that all of your ports are open on your network to ensure a consistent stream. Last year we had several schools have issues with their stream dropping out and this was the reason why. The ports need to come back showing Success on 80 & 1935 in order for your stream to work properly. If they do not that means something on your network/filter is blocking these ports and the stream will not work properly.
Below is the link to test your network and a screenshot.
http://www.therealtimeweb.com/index.cfm/2004/10/2/fms-port-tester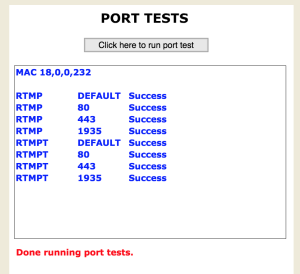 2. The next thing is to go out and test a stream before your event to make sure you computer, capture device and camera are all working in Wirecast. We all know how technology can be so if we can stay ahead of the problem instead of five minutes before the game starts it will benefit us all. Nothing has changed on our end so you should be able to open Wirecast and start streaming.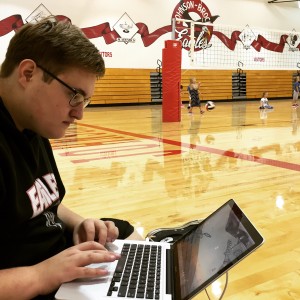 3. The last item to check is your internet speed. Most schools have fantastic internet connections however with many streaming football games the internet speed and connection can be a challenge in the press box. Here is the link to test your speed. We need to have at least 2 mbps upload to ensure a quality stream.
Follow this link to do a speed test: http://www.speakeasy.net/speedtest/
As always be sure to have fun broadcasting your events and remember it's all apart of sharing your school's story to the community, alumni and grandparents.They really appreciate what you do!
If you have any issues please contact JC or myself at our office line (402.723.4444) or email [email protected].
Author: Taylor Siebert
CEO/Founder of Striv, Inc.