Have Fun & Relax in Front of the Camera [VIDEO]
February 25, 2014

Posted by:

Taylor Siebert

Category:

Audio/Video
Being in front of the camera while it's recording isn't always the easiest thing to do. Some of you may be talking live during your news show or recording a segment for your show and things just don't go well, at all…Don't get frustrated. Keep working at it and relax. If you are doing a live show it takes practice. If you are doing a recording shoot as many takes as you can and then go back and choose the the one that fits the best.
Today, we came across a fun video that we HAD to share! We've posted a video from these guys before at Wistia about Choosing the Right Microphone. This one is titled "Get Loose for the Camera" in very fun music video style format. We hope that you can take away some tips that can help you during your next show or segment.
Watch Video —> http://wistia.com/learning/get-loose-for-the-camera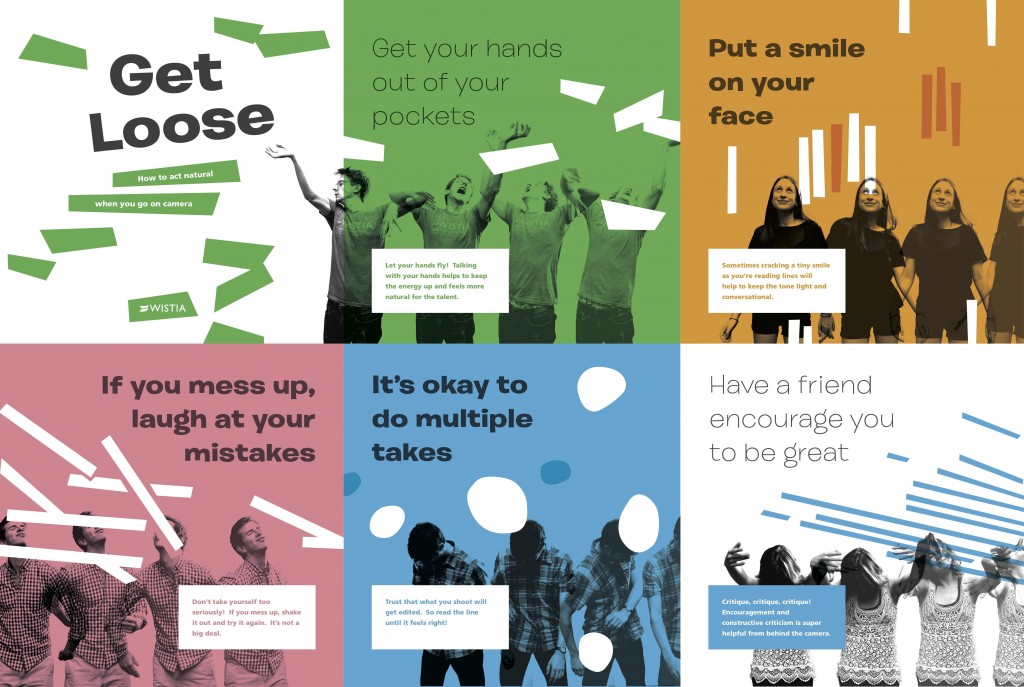 As always please share your thoughts via the comments on different things you do to stay relaxed or loose in front of the camera.
Have a great week!
Author: Taylor Siebert
CEO/Founder of Striv, Inc.