Photograph and Stream the 2017 Solar Eclipse
On August 21, 2017, a total solar eclipse will be visible in totality, and we are super excited to witness and capture this grand event! Many have asked how to photograph and stream a solar eclipse, so, below is a quick guide to ensure safety while streaming, while including additional resources for you to refer to.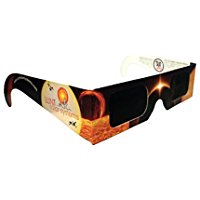 Saftey First! 
First off, do not look at the sun with your naked eye. It may cause extreme harm or damage to your eyes. You can purchase certified solar viewing glasses HERE when viewing the sun before, during and after the eclipse. 
Photographing
Do not point your camera at the sun unless the optics are fitted with a certified solar filter. Once again, great damage can be done to your camera. When it comes to solar filters, you have several options: filter sheet, screw-on front filter, or a solar filter that mounts between the camera and lens on an interchangeable-lens setup. You can purchase solar filters for your camera HERE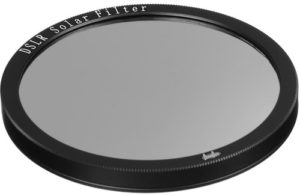 You can easily shoot the sun handheld through a solar viewing filter. Your shutter speeds will need to be fast because the sun is extremely bright, even when viewed through a solar filter. But, for prolonged photography, use your tripod to improve the quality of your images.
How to set-up your camera:
Set up Tripod

Mount your approved solar camera filter

Set your camera to the native ISO and adjust the aperture and shutter speed as needed

As totality begins, remove your solar filter and photograph the eclipsed sun

Place the solar filter back on your camera at the end of totality and continue shooting or streaming.
A friendly reminder to scout out your location and practice with your new solar-viewing camera gear before August 21st. You won't want to miss this once-in-a-lifetime event because you were underprepared.
Streaming
If you choose to stream the Eclipse, think about capturing the total effect of the eclipse. When the moon passes over the sun, your surroundings will be completely black. Think about showing your surroundings and the people who are witnessing the eclipse with you. This, in fact, may be the only time you can witness a total solar eclipse, and how great it would be to have your viewers feel as if they were witnessing the eclipse with you!
For more details on how to use your camera filter, where to purchase solar-viewing equipment, and further information regarding safety, check-out B&H for more information.