Striving To Create: Ben Coleman
October 2, 2017

Posted by:

Sara Brune
Ben Coleman was born in East Texas but moved to 'The Good Life' when he was six. A product of small-town Henderson, Nebraska, he has grown into a 30-something storyteller whose passion is fueled by people, places, and an endless curiosity for experiences and stories that resonate deeply inside of us as humans.

While the road for Coleman thus far has been experiential, he has experienced first-hand what it means to pursue a career in different avenues of interest; from traveling  as an audio engineer and production manager in the mainstream touring world, to writing, arranging, and teaching the Cornhusker Marching Band percussion section, and writing for an entertainment production magazine. He recently stepped into the world of filmmaking where he collaborates with various clients, helping to tell stories of people and places through spoken word and images.

"We place a huge responsibility on students to know exactly what they want to do," Coleman stated. "There's a misconception assuming you are supposed to do A, B, C, and D and then things will all work out."

At age 23, Coleman's part-time cafe job opened doors to join a local band as their audio and production guru. His life as a college student quickly changed into full-time work, spending hours and days traveling the country, living out of buses and vans.
"I had no idea what I was doing," Coleman said, as he explained his positive gut-feeling to pursue the new journey ahead of him. "I was really scared, but you have to dance with the fear."
After stepping away from the touring world, Coleman landed different jobs in Nebraska, consisting of teaching over 30 students a part of the Cornhusker Marching Band percussion section and working as an audio engineer at The Slowdown in Omaha, Nebraska.
"I learned a lot about myself: how to relate to people, how to manage expectations, and manage things you can't control…"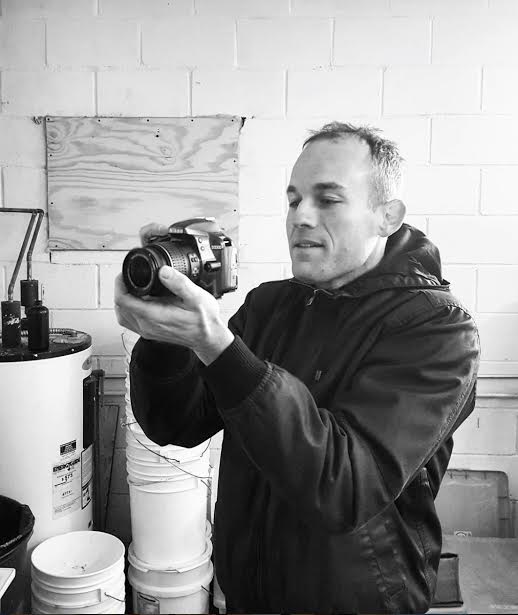 Coleman currently resides in Lincoln, Nebraska, producing films for local and area clients. Since his time in Lincoln, he has discovered an aesthetic with his first-ever DSLR camera, after he voluntarily captured video for a church community Easter event. 
With his 'do-er' personality, Ben matured his video curiosity and built a storytelling business; A film series: 'Why I Create' 
Born in December of 2016, his series seeks to tell visual stories of unremarkable people doing remarkable things, sharing the honest and vulnerable side of what has shaped someone's life and influenced their work.
He shares stories of people like University of Nebraska football receiver's coach Keith Williams to designers of a local hand-crafted business, 'Sweet As'.
"You just need to dig in and look at what other people are doing", Coleman said. "Go and be curious…that's how I got into film work."
Coleman made it clear that he didn't have the latest technology or extra cash to invest in his series. He worked with what he had, asked for advice and maximized the tools he did have.
Students:
Coleman pointed out, "Some of the greatest stories are the ones not seen by the public. Where would we be without the immense amount of people working behind the scenes?"…"There are great stories everywhere, but look in the places that are not obvious."
He also stressed the importance of interview questions. He explained how his work would not be as valuable if he asked 'yes' or 'no questions. Instead, he asks questions such as:
"How do you remember feeling during this time?" and "Tell me more about that."  
Coleman's knowledge and expertise for storytelling is superior to most. He has embraced 'The Good Life' and created his own dynamic way of viewing it. Coleman hears and sees things differently and implements that in a pretty amazing way. He can be looked at to encourage all students exploring an avenue for music, audio, video or even storytelling as a pillar. Check out his work. Ask questions!  (links below).

Connect with Ben:
Instagram: @whyicreate
Facebook: @whyicreatefilms
Personal Instagram: @therealbenc
Personal Twitter: @BenColeman82
Equipment:
Nikon D3000 Camera
Nikon 24-120mm/f4
Nikon 70-200mm/f2.8
Nikon 50mm/f1.4
Nikon 85mm/f1.8G
DJI Osmo+
iPhone 6+
Rode VideoMic
Blue Yeti Pro
Macbook Pro 15"
Adobe Suite (Premiere Pro, Audition, Photoshop, etc)
Ableton Live
Waves Plugins