Striving To Create: Alex Ruybalid
September 11, 2017

Posted by:

Sara Brune
"I wasn't a skater and I wasn't an artist, but I went for it," said Alex Ruybalid, a 25-year-old born and raised in small towns in Virginia and Nebraska. "I showed up, and stuck around because I believed in the mission, and from there, things panned out."
Growing up, Alex worked whatever job he could find in the small towns he lived in, along with involving himself in multiple high school activities while at Aurora Public and Heartland Community Schools.  
"I had no idea who I wanted to be when I grew up," Alex stated, explaining how being a chiropractor was at one point an interest of his. He knew, however, his passion lied in the creative industry.
He started taking the role as "DJ" at high school dance parties, then with a basic digital camera and an iPhone, Alex began his creative journey by shooting music videos with his younger brothers and incorporating different music and editing styles he learned via YouTube.
Upon graduating high school, Alex attended the University of Nebraska-Lincoln where he earned a degree in Advertising and Public Relations in 2015. During his sophomore year, he started volunteering at The BAY, a nonprofit dedicated to giving youth in the community a fun, safe place to hang out. Originally a skate park, The BAY has matured into a digital art space, that provides food, job training, mentoring, and coffee.
"I saw the value in The BAY, so I dove in," said Ruybalid, describing how he began to create content for them like he had with his brothers. "I wasn't good, there were people better than me, but it didn't matter. I was learning and helping in any way I could."
At The BAY, Ruybalid initially volunteered his time to help build a skate park, fully utilizing his "small-town farm boy skills." In his free time, he began taking photos, shooting video and creating content to promote The BAY. He also became a part of Skate For Change, a group of skaters who skate downtown to assist and befriend the homeless.
With his experiences from The BAY in his back pocket, Ruybalid took a leap of faith and decided to apply for an internship in the surf industry. He studied the way surfers were filmed and recreated similar videos of skaters. He then distributed his videos to companies around the country and heard back from a number of them, including Freesurf Magazine and Billabong Surf TV on the North Shore of Oahu, Hawaii. Receiving room and board as payment that summer, Ruybalid marketed the two companies with his video-making ability, building his portfolio and gaining real-life experience.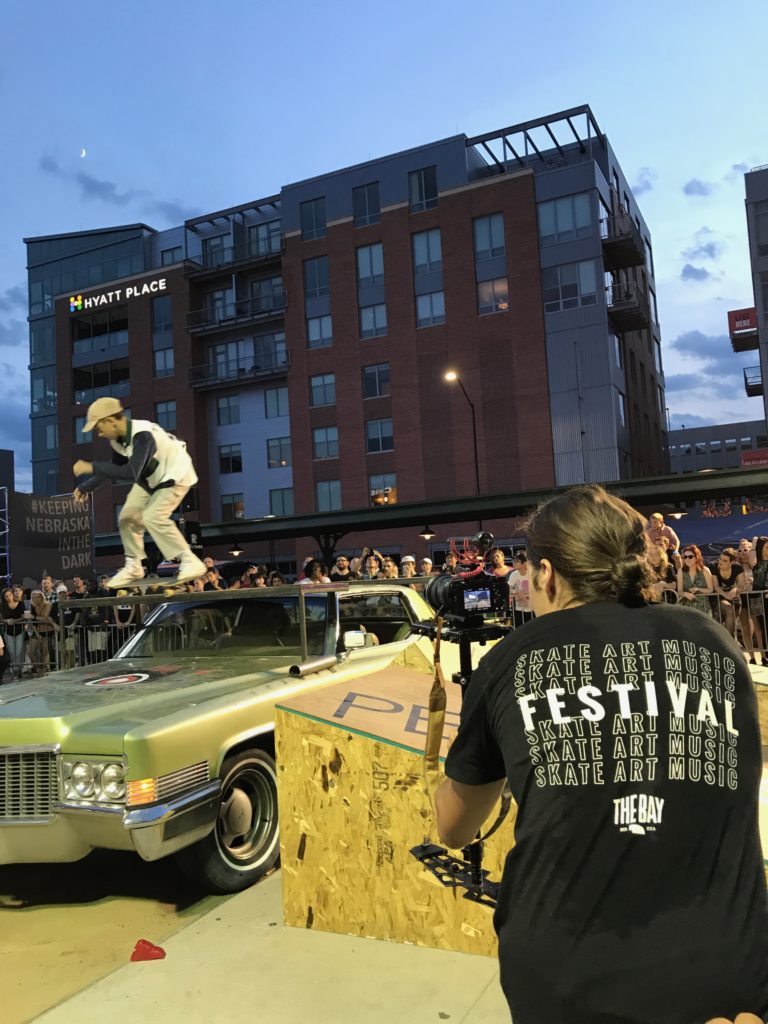 Alex's self-determination to secure an internship he previously only dreamed about required him to step out of his comfort zone. He credits his courage to the constant support he received from his dad, Jon Ruybalid.  
"[My dad] never stopped encouraging me," said Alex. "Whether it was a football game, advertising or volunteering, or taking an internship in Hawaii…he noticed my creative spark and encouraged me in my taste of music and design."
With the world at his feet, Ruybalid came home, finished school and started working full-time for Mike Smith, founder of The BAY. Alex dabbles between projects as the Communications Director for many companies founded by Smith: Find Your Grind, a newly-established career exploration self-discovery tool for high school students and teachers based out of L.A.; Skate For Change, an outreach program based out of Denver designed to empower youth through skateboarding and giving-back to the community; The Harbor TV, an educational video series for schools helping students achieve greater success in the outside world.
The day-to-day for Ruybalid consists of producing and editing video, public speaking, interior decorating, and coordinating and managing events. He also keeps his interviewing skills sharp in case he needs to get a quote from Tony Hawk, a skateboarding icon that Ruybalid had the chance to video chat with for a Harbor TV episode.
Ruybalid's story proves that he is undoubtedly driven. He is an example of courage, with a heart that aspires to live-out his passion by serving others and giving-back.
"One thing I love about my job is the ability to work all over the country. "As long as I have my camera and my laptop, I am good to go." – Alex Ruybalid
"Keep pursuing what you're passionate about, Ruybalid said. "If you like volunteering at the dog shelter, keep doing it. Or maybe that's creating a Facebook selling group for your town, it doesn't matter, you're helping others.
"Start with the basic technology and get good at it. It's not about having the nicest equipment, it's the experience you gain."
Alex's ultimate goal is to be an example of what it means to follow your passion and help other people.
"I want to be more than being a video editor. I hope I can inspire young people to figure out how to find their passion."
---
Alex is a great role model for students looking to find their purpose. He encouraged us to give out his information, inviting anybody to reach out. Whether that's further detail about his story, how he got to where he is, or if you have any questions about equipment or editing software, etc.
To see more of Alex's work, visit Ruybalidstudio.com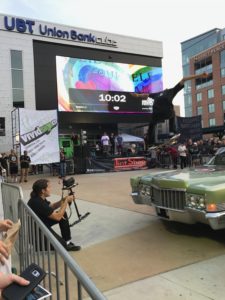 Connect with Alex:
Facebook
Instagram
Equipment List:
• Sony A7
• Sony a6300
• 35mm 1.8 lens
• 11-16mm lens DJI Mavic Drone
• DJI Osmo
• Adobe Suite : Lightroom, Illustrator, After Effects, Photoshop, Premiere
•Lacie Rugged Hard Drives
•Backup hard drives
***********************************************************************************************
Photo Credits: Ellie Nicholson