Using One Camera for Striv & Hudl
As we've grown and changed over the last two years, so has technology. When we first started Striv, we recommended the Canon Vixia HV40 because it had DV out to Firewire. As of this school year, they stopped selling that camera so we had to switch gears and find a new solution. At the same time, Thunderbolt was becoming more relevant and provided an opportunity to capture video with more flexibility.
Along with technology changes, we also realize it's not always possible to have students available at your school to film for Striv and for your coaches. Knowing this was a challenge, we knew it was important to find a solution that worked for those who only have one filmer and one setup.
So how do you do stream and record for your coach at the same time, and what equipment do you need? Let's dive in. The first thing you need to have is a Macbook Pro laptop that has a Thunderbolt port on it (see below).

The next thing you need to check is to see if your coach's camera has an HDMI out (mini HDMI as well). If it does, then the next step is to get some type of capture device. We highly recommend using a Blackmagic Design Ultra Studio Recorder or Intensity Extreme via Thunderbolt. We have used both mentioned, and many of you are using one already, and they work great.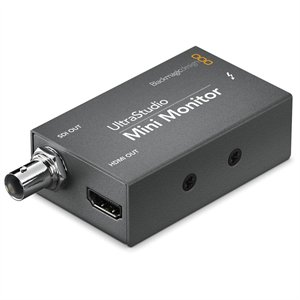 Once you have all of the correct equipment ready and software necessary installed (please contact us if you are connecting a new Blackmagic device), you can now use the same camera your coaches use to live stream as well. All we are doing is grabbing the camera's video feed and bringing it into Wirecast. The filmer can be starting and stopping the recording on the camera all at the same time the live stream is broadcasting and recording continuously for on-demand playback. Nothing is changing on either end as far as workflow. The coach gets their camera after the game and uploads it to Hudl, and you can take your laptop and upload the game to Striv at anytime.
If you are interested in moving to this type of setup, please let us know and we can help you get there!
Author: Taylor Siebert
CEO/Founder of Striv, Inc.