RECENT POSTS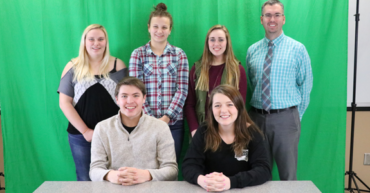 Risk Takers Can Expect Real Reward
They may not have known what exactly they were getting into this year when four seniors (Madison Mills, Whitney Koehn, John Willey and Shailee Hayek) and a sophomore (Kate Zakaras) at Elmwood-Murdock High School enrolled themselves into a brand new class; but if you listen to their story, it's fairly easy to make the assumption […]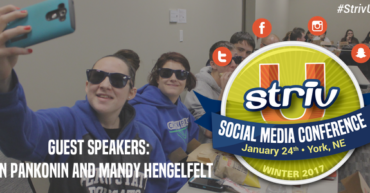 2017 StrivU Social Media Conference
We're excited to announce that our StrivU Social Media Conference will be in York at the Holthus Convention Center on UPDATED (due to weather we rescheduled) Tuesday, January 24. The conference will begin at 8:30am until lunch which will be provided. SIGN UP HERE —> https://goo.gl/forms/DAQoXzpIQoiPJoH43 Guest speakers include Ben Pankonin the Co-Founder of SocialAssurance in […]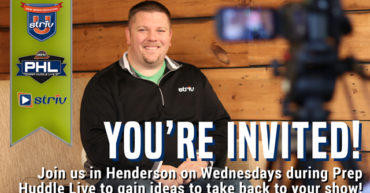 You're Invited to #PrepHuddleLIVE!
You're invited to join us in studio during Prep Huddle LIVE (PHL) on Wednesday's at 12pm! We've recently made some updates in our office/studio and would love to have you come and watch the show LIVE. Our hope is that you can learn some new things that you can take back and implement into your […]
STAY TUNED

WITH US

Subscribe now and receive weekly newsletter with educational materials, new courses, interesting posts, popular books and much more!